Care staff offer quality care in 'toughest climate' but CQC warns it is 'unsustainable'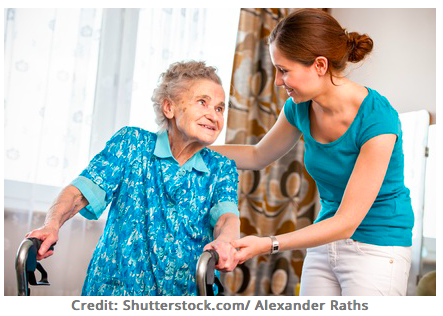 Most adult social care services are rated as 'good' by the Care Quality Commission in its latest annual State of Care report
, but the watchdog warns this is only because of the hard work and dedication of staff working in extreme conditions, within a system that is 'straining at the seams'.
The CQC further adds that this high level of care is 'unsustainable' in the long term, urging that the whole adult social care system needs proper funding, resourcing and urgent modernisation.
Sir David Behan, chief executive of CQC, said: "Many providers have used our inspection reports to improve, and we have seen improvements in safety in particular, although this area remains a big concern and focus for us. However, as people's health and care needs change and become more complex, a model of care designed for the 20th century is at full stretch and struggling to cope with 21st century problems."
He added: "The fact that the quality of care has been maintained in the toughest climate that most can remember is testament to the efforts of frontline staff, managers and leaders."
'Quality of services maintained' by dedicated staff
The report's main finding is that although 'good' ratings were high, and in some cases up on last year, these figures were to some degree misleading, as they were being achieved under 'extreme circumstances' that were unsustainable for assorted reasons. The hard work of staff to maintain quality of care was the primary reason these figures were being achieved.
The report stated that "complex new types of demand, access and cost" were due to an increasing number of older people "who are physically frail, many with dementia, with more people with long term complex conditions", placing "unprecedented" pressure on the system.
The CQC revealed that 'in adult social care, the number of beds in nursing homes has decreased across most of England and domiciliary care contracts are being handed back to councils because providers say the funding is insufficient to meet people's needs; estimates show that one in eight older people are not receiving the help they need'.
As of the 31 July 2017, 78 per cent of adult social care services were rated 'good', compared to 71 per cent rated 'good' in the previous year. In addition, the report showed that two per cent of adult social care services, six per cent of NHS acute hospitals and mental health core services, and four per cent of GP practices were rated 'outstanding'.
The report also highlighted that there is much that needs improving with 19 per cent of adult social care services (in 2016, this was 26 per cent); and 24 per cent of NHS mental health core services (In 2016, this was 33 per cent) being rated as 'requires improvement'.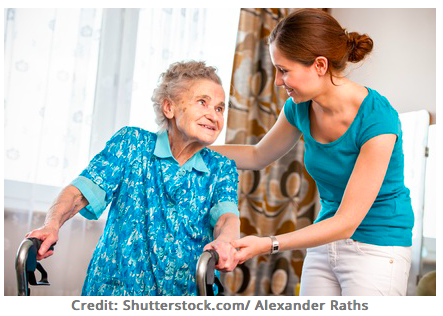 The CQC found that only a very small minority of care was found to be failing people, with between one per cent and three per cent of providers rated 'inadequate'. It also added that many services that were originally rated as 'inadequate' have used the findings of CQC's inspection reports to make the necessary changes and have improved.
Recruitment, staff retention and lack of nurses an increasing problem
Recruitment and staff retentions were cited as being huge problems in the current system. Skills for Care estimates that there are currently 90,000 vacancies across the care sector at any one time. Domiciliary care agencies continue to report higher vacancy rates than care homes. The report also mentioned that it thought Brexit would impact these figures further.
The sector responds
Vic Rayner, executive director of The National Care Forum (NCF), responded to the report saying:
"Against a back drop of the most challenging times the sector has ever faced it is encouraging to see an increase in the number of adult social care services that are rated as 'good'.
"The increase from 71 per cent to 78 per cent is a credit to the registered managers and staff who work in the sector seeking to provide the best outcomes for people using services. Staff continue to prioritise relationships and person-centred practice.
"However, as the CQC have recognised in their report, the stresses and strains on the system, on people using services and on the staff cannot be sustained."
Professor Martin Green, chief executive of Care England was critical of the Government's stagnating adult social care plans and called for long-term planning and funding for the sector. He said: "This is the second year in a row that the chief inspector at CQC has had to outline the precarious state of social care to Parliament. Parliament can ill afford to ignore the warnings from CQC; there is an urgent need for a long-term funding settlement that will reach the frontline and support sustainable quality services.
"There is a lot of uncertainty in the sector and by dragging its heels on the social care Green Paper, Government simply cannot abdicate responsibility for those in need of care, especially those funded by local authorities."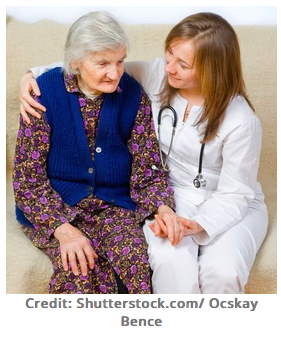 Jeremy Hughes, chief executive of Alzheimer's Society, called the State of Care report "a sad state of affairs when all we have to be thankful for is that performance in the health and care system hasn't dramatically deteriorated".
He added: "We are in the midst of a crisis where one in eight older people are not receiving the help they need, the number of beds in nursing homes are decreasing and a lack of funding is seeing home care providers exit the market in droves. It is only down to the dedication and hard work of health and care staff that the whole service hasn't buckled under the strain."
National disability charity, Sense, called on the Government not to forget about disabled people of working age when looking for a solution for social care funding.
Kate Fitch, its head of public policy said: "The Government's upcoming green paper promises to start the conversation about long term solutions to social care funding, but if it truly wishes to protect the sector it is crucial that the needs of disabled people are not left out of this debate."
By: Michaela Mildenhall
Source: https://www.carehome.co.uk/