Raising awareness on TB infection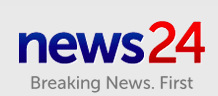 EACH day over 4000 people lose their lives to tuberculosis (TB) and close to 30 000 others fall ill as TB remains the world's deadliest infectious killer.
This is according to the World Health Organisation (WHO).
World TB Day is commemorated every year on March 24 to raise public awareness about
the social and economic consequences of TB. The theme for World TB Day 2020 is "It's Time".
With March being TB awareness month, uNtunjambili Hospital held various TB awareness initiatives in rural communities recently.
Officials from uNtunjambili Hospital visited Umbhekaphansi High School to engage pupils and educate them on how to prevent and treat TB infection.
During the visit, teachers and pupils were given information on the signs when one is affected by TB, which include loss of weight, night sweats, coughing up blood stained sputum and coughing for more than two weeks.
The pupils were screened for TB and sputum specimens were taken.
Spokesperson for the KZN Department of Health Noluthando Nkosi said: "uNtunjambili Hospital, like many other health facilities under the auspices of the KZN Department of Health, has been engaged in a number of school and community outreach programmes to create awareness about TB.
"The department, and indeed the hospital will continue to engage in community outreach programmes to promote health awareness and diseases prevention.
"This includes the door-to-door approach, the 'IsibhedlelaKubantu' programme, and the commemoration of World TB Day on March 24.
"Such activities also feature screening and testing for non-communicable ailments such as high blood pressure, cancer, diabetes; as well as communicable diseases such as HIV/AIDS; as well as the facilitation of assistance for individuals who need social services," said Nkosi.
According to a report from WHO, great strides have been made around the world in the fight against TB infection.
Since year 2000, 54 million lives have been saved and the TB mortality rate has been reduced by by 42%.
Source: https://www.news24.com/SouthAfrica/Local/Greytown-Gazette/raising-awareness-on-tb-infection-20200310