A New Era for Healthcare in the Post-pandemic World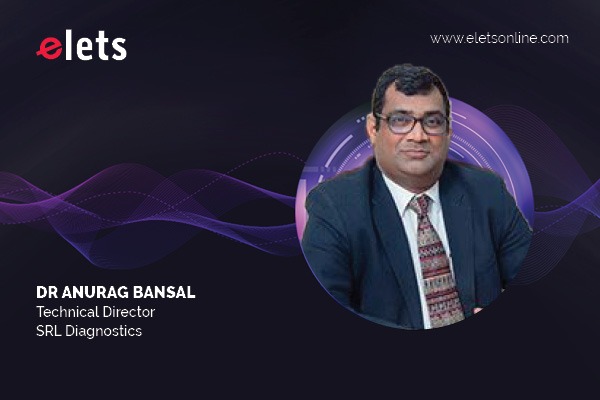 The most recent development about COVID in India is that it may be reaching a state of endemicity in the country. We have come a long way since the end of March 2020 when the pandemic was first announced in the country. COVID-19 was novel in its true sense. Doctors, healthcare institutions and policy makers alike were grappling with how to deal with coronavirus disease.
A year and a half later, the US is recording its largest number of cases ever since the beginning of the pandemic despite record number of population being vaccinated. There are now studies that are proving that booster doses may be needed very soon. However, the most important goal now for India is to ramp up vaccination to a speed where a larger percentage of eligible populations is vaccinated with both the doses. Scientists now point out that since immunity wanes over a period of time; it is not possible to ever achieve herd immunity even with large number of population covered under vaccination.
It is important to keep a very close tab on any new surges that emerge over the next few weeks. Testing, tracing and quick isolation of patients is very important. After 18 months of the pandemic and after facing harsh consequences in the first two waves, it is important that precious human lives are saved. In countries like UK, France, Germany, Israel, the death rate has gone down considerably since most of the population is vaccinated. Even with a new surge in cases, the death rates have remained lower and this is proof that vaccinations work. The goal therefore is to rigorously test in pockets where surges are observed and increase vaccinations across the country.
The diagnostic industry has undergone a sea of change. The testing capacity of the country has grown manifold and is now enough to meet the needs of the country. RTPCR tests are specialized and yet in a country of 1.3 million, we have achieved not just accessibility but also affordability. With rapidly changing customer expectations, the industry is expected to consolidate at a faster pace. Large chains are expected to gain more market share through this consolidation. More and more laboratories will now voluntarily opt for accreditation. Larger chains like SRL are fast adopting digital transformation and innovation to provide an unmatched testing experience to patients.
Diagnostic service companies are now more strengthened than ever to provide actionable health insights to patients and doctors and will lead the way for a new era in healthcare. This would also be a time to usher in Clinical Lab 2.0, armed with a task force of marketing and lab operations, doctors working together. Unlike clinical data, laboratory data is often structured and is open to many retrievable and analytical methods. Thus, the domain of clinical informatics has its roots in clinical laboratory, which can give rise to laboratory information systems, as the first form of the electronic health record.
Surge in tele-health, wearable tech, and digital channels for healthcare services are expected to change the care continuum in urban healthcare settings. In order to reach the remotest locations with quality healthcare, the easiest and fastest way forward is to explore large public private partnerships. The government needs to move from a provider to a payer role and collaborate with private institutions to make universal healthcare a reality. For India to leverage the rapidly advancing digital technologies, several policy level steps need to be initiated to create supportive infrastructure, and facilitate smooth adoption of technologies. With a robust ecosystem of supportive policy making and strong IT framework, India will speed ahead on the road to the next level of diagnostics technology
source: https://ehealth.eletsonline.com/2021/11/a-new-era-for-healthcare-in-the-post-pandemic-world/